One of a kind products for one of a kind people!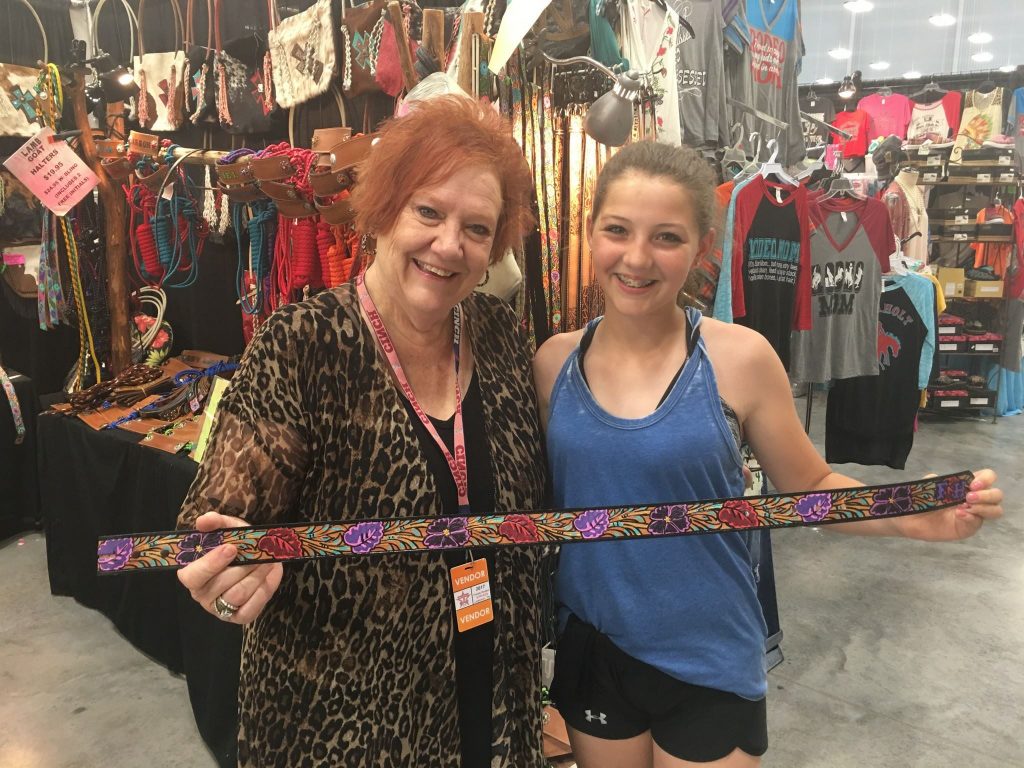 Naumann's Notions is owned by Janice Naumann. For years, livestock exhibitors and western fans have flocked to her booth at the San Antonio Rodeo, the National Finals Rodeo in Las Vegas and many other fairs and rodeos to get a custom painted belt, a custom painted halter for their animal or pet, a new cowhide handbag or a sheath for a knife. Each year, she adds new items to her inventory, and before 2020, she spent her summers creating items to sell at the winter rodeos!
The 2020 pandemic has had a profound effect on Naumann's Notions. Many of the shows she has attended to sell her products in the past are cancelled, or have very limited attendance. As you can imagine, 2020 has been a very tough year for our small business.
We are excited to launch Naumann's Notions online! You can pick the item, pattern, colors and customizable options and Janice will create it especially for you, or you can choose from the available inventory and have that customized with your initials and/or bling! If you choose not to select from available inventory, the belts will be finished in the order that Janice receives the order.
Scroll to see a catalog of products and ordering options.